We regularly arrange a variety of events each year which include outings to local and national exhibitions, museums, observatories and other places of interest. We also hold a number of social events such as our Starbeque and Christmas quiz.
Outings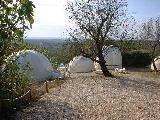 Where possible we arrange visits when there are special astronomical themed exhibitions. We also organise overseas trips from time to time.
In 2022 we visited the Science Museum special exhibition on Science Fiction and made an evening visit to the Royal Observatory at Greenwich.
In 2023 we visited Bletchley Park in January and the National Space Centre, Leicester in March. In October there was a trip to the Astrophotography of the Year exhibition at the National Maritime Museum and then another trip to the UCL Observatory at Mill Hill, London in November.
In 2024 we are planning the following visits and trips:
Herstmonceux Observatory Science Centre – Saturday 2nd March 2024
Magical Mystery Tour of London?s astronomical sites – Spring/Summer
La Palma – a week on the island including a visit to the observatories – August
The King's Observatory, Richmond – August/September
Bentley Priory Museum, Stanmore – October
Social Events
Our latest Starbeque was held at Luddesdown Village Hall, Kent in June 2023 and a similar event at the same venue is planned for May/June 2024. We also had our OAS Summer Picnic ay the Oxford Recreation Ground in August. Our regular Christmas Quiz is held at our December meeting and in the past couple of years the OAS Players have established a tradition for putting on a 'play' at our AGM in February. In addition we celebrate special events from time to time. Our 40th Anniversary celebration was held in 2021.
For details of the arrangements for an outing or event please contact the Events Coordinator.