What a fabulous day everyone had at Ray & Sandra's house. They made us most welcome especially since a very large number of Society members took up their very pleasant offer of a venue – their garden! (no footballs).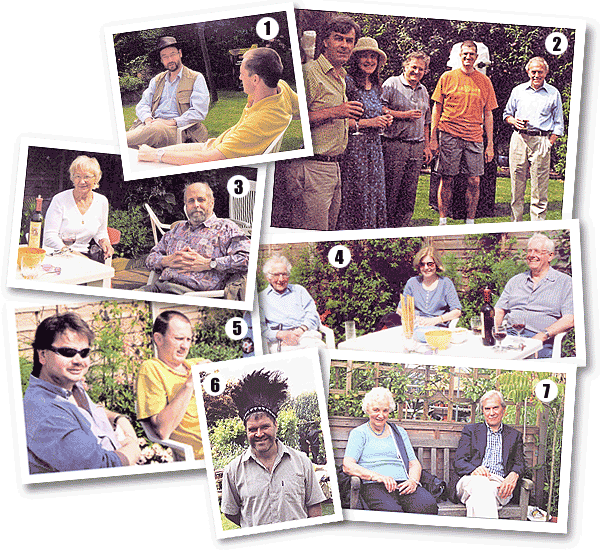 Shown above are a few photos provided by Lucinda Jones of the day. (All captions are credited left to right) 1. Rick and Nigel – the barbecue might have been on the large size but not quite a bush fire. 2.Roy, Sue, Ray, Paul and Peter – almost a pop group. Nice legs Paul. 3. Brian and friend – the shirt says everything about the wonderful day. 4. John, Delphine and husband – it could easily have been the Algarve. 5. Tom and Nigel – Just taking in a few rays. 6. Greg – where's the rest of the bird? 7. Gladys and John – only the washing up to do!
Now all we have to do is wait until next year – I wonder where we are going to hold that?