We regularly arrange special events. These include our Starbeque, our Christmas quiz, visits to local and national exhibitions, and deep sky camps.
This year our Starbecue will be held on May 8th. See February's TOAST newsletter for more details.

Outings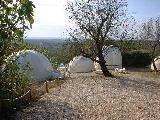 In recent years we have visited places like the Science Museum special exhibition on the sun; Greenwich Observatory; the radio telescopes at Jodrell Bank; the historic instruments at Cambridge; the Herschel museum in Bath; and even Stonehenge.
Deep Sky Camps
Deep Sky Camps give an opportunity to stay at a dark sky venue to view and photograph the sky far from obscuring pollution and street lighting. More details are available from the Society. The Deep Sky Camps offer camping spaces (with power) and bed and breakfast for the less hardy members.
Outreach Group
The Society runs an Outreach Group which is willing to assist local organisations, large and small, by actively bringing astronomy and cosmology to the community.
Please always try check the forum for details of the arrangements before an event.